New Sales & Installation

When scheduling a new installation estimate please give as much information about your project as possible and use the 
product links provided
 to get an idea of type of fireplace your interested in, then refer to that product by brand and model, in your message and provide a link in your email. Please add some photos of the desired location both inside and outside the building. Our email link is: 
Please schedule your Service appointments here:

Thank you for choosing Frost Fire Service LLC:

Just a friendly Reminder we are typically Scheduled 4 to 6 weeks out by September,1st of every season so please be patient with our scheduling system. We are 

a one man show owner and operator.

We are not a Masonry Contractor

​PLEASE BE ADVISED:

Selected Time Slots are windows of arrival time, actual arrival times will very depending on previous job and daily preparation times. We are not responsible for pets or other family members that choose to enter the fireplace work space while performing services, installations, or repairs. We typically will need a 6 foot x 9 foot clear working area in front of the fireplace to place drop clothes, glass, parts, and tools which will make noise (up to 88 DB) and are likely sharp, or a tripping hazard. We ask you make the appropriate accommodations to keep pets guests and family members out of the work areas. Outside the home we will need safe access to Air Intakes, Exhaust Caps, Chimney Clean Outs, and your utilities providers (Avista) Gas Meters or Propane Tank. We appreciate you having furnishings and obstacles out of these areas prior to arrival. Replacement Batteries are not included in the price of a typical service please have new batteries ready for your service. If payment for services is not received within 30 days penalties interest and additional clerical charges will be applied to the balance due

PLEASE READ BEFORE SCHEDULING

If you need to cancel or reschedule you service appointment please email frost
[email protected]
and allow a minimum of 48 Hours notice 
or a Minimum Fee may apply.

NEW CUSTOMERS REQUESTING SERVICE OR REPAIRS

To provide our best service to you, please schedule your service below with the book a service now button and then email photos of your Fireplace or Fireplace Project to 
[email protected]
. When scheduling Service or Repairs we will need Make, Model, and Serial Number of your Equipment. Emailed 
Photos of equipment label woks best, examples seen here. 
We recommend you also provide photos of: Chimney and Exhaust Caps, Floor to Ceiling image of Fireplace, Close up of Firebox and Artificial logs if equipped, Controls and Control Compartments, any visible Identification Tags Branding or Logos, if equipped Thermostat or Remote and any Battery Boxes. When visible Blowers, Motors, and other Electronics especially if suspect of a part failure.
INCLUDE ADDRESS!

Please schedule before emailing.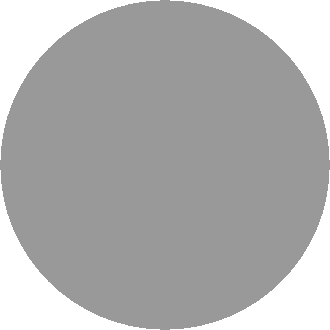 We are not a Masonry contractor. If you're looking to have a Brick or stone chimney system swept please call a masonry chimney specialist.

Due to code, product familiarity and liability complications we will not install owner provided fireplaces during our fall and winter seasons. An appliance inspection fee will be charged to determine whether or not the fireplace will meet all current building codes including safety and emissions regulations, which may vary per your local jurisdiction, prior to any agreement to install.

If your a returning customer of Frost Fire Service but have never booked online with us please use the "Are you a New Customer?" button on the "Book Appointment" landing page which you will see immediately after pushing the above "Book Now!" button thank you.

Pricing Alert:

Typical Price: $285.00 per appliance plus your local taxes but is billed hourly and accordingly as defined on home page pricing.

        Pricing is reduced for appliances we have serviced within the last 5 years as returning customer pricing.

        Appliances we have not serviced within the last 5 years will be billed as a first service typically $285.00 + Tax.